"Winter" in Texas is actually a misnomer for the weather we call 'not summer' here. We go through all the motions and fan fair of the holiday winter season, just… more often than not its hasn't really got cold yet. Days of heat pop up here and there in between the on coming cooler temps. For the avid angling or paddling enthusiast these conditions provide for extended opportunities on the water.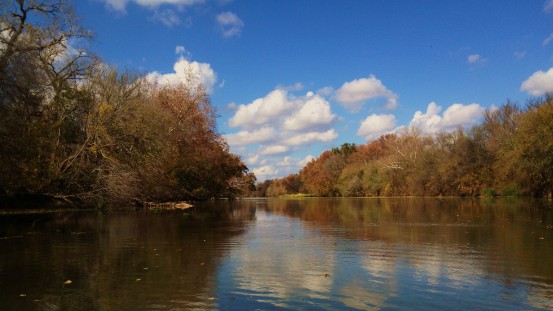 I made full use of this blessing all before Thanksgiving. Even as recent as this past weekend too. If you've already put up your gear to hold over the winter- consider a river trip below Austin before going into angling or paddling hibernation. Its hard to beat 80 degree December temperatures and a beautiful day. That is of course unless paddling Texas, fly fishing for bass, or other warm water species are not your thing.
I began the weekend exploring the Colorado River both up and downriver from my last excursion. While I do boast about the River Monsters and fishing conditions as of late- my trip upriver that day proved to be an upset. The only action I saw came from a small Guadalupe Bass that I witnessed snatch up a minnow less that 5 feet away. With his prize in hand and regaining situational awareness he bolted as soon as he spotted me. That and an image of pristine glass surface of the Colorado was all to be had.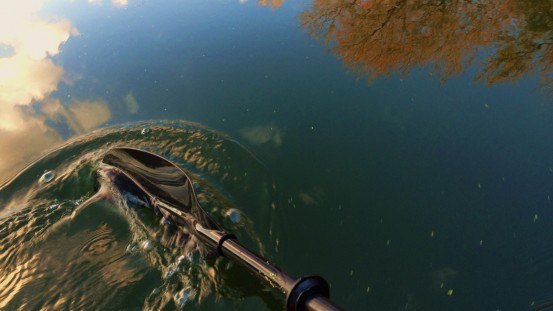 Having forgotten what it was like to be utterly skunked I set out again on the Colorado for undaunted redemption. With the help of a friend I was reminded of and rediscovered the Colorado River Refuge. It was there that I found some new honey holes. To their exact location I am swore to secrecy by my friend. But it's a lot like going to Disneyland and keeping a specific ride secret. Just go there and you'll find a ride you like.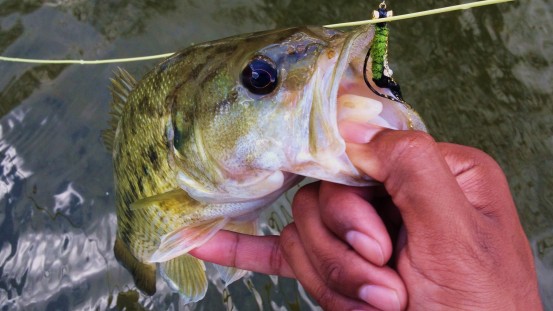 The beauty and curse of fishing the Colorado River Refuge is that it's beautiful, easily accessible, and great for wading. When some loud youngsters also realized that it was a great day to be on the river- it was time for me to get out of the water. At least they didn't realize how great a day it was till about 4 o'clock. Having been redeemed of the skunk status from the day before I headed home well content.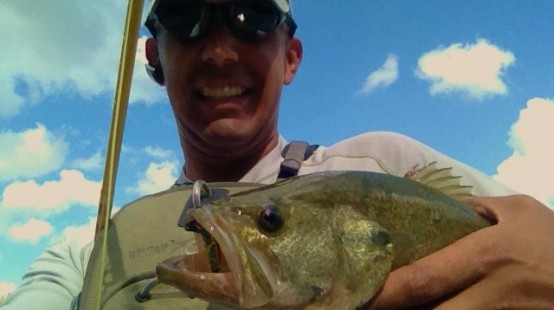 The weather is supposed to last all week with major metropolitan areas hitting record highs and high lows. The Lower Colorado River has some great opportunities if you can get out before old man winter really arrives.
Fish On,
Anthony