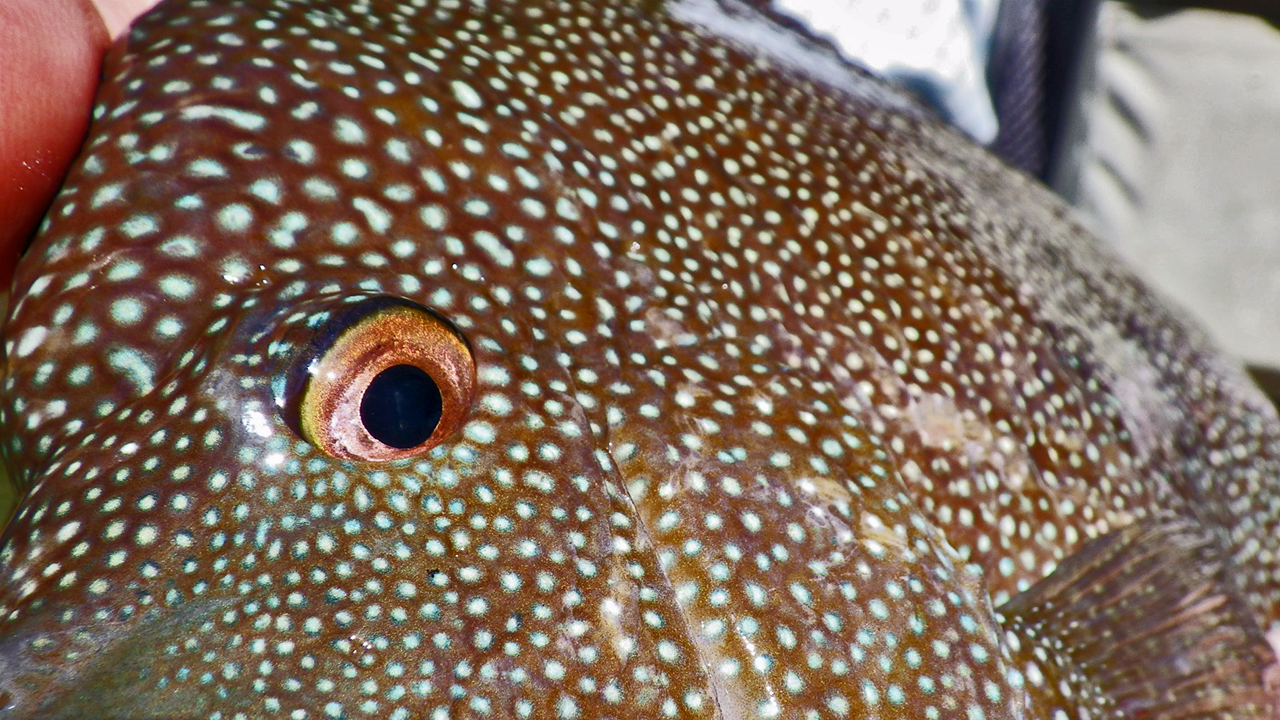 When you are a business owner it comes with tradeoffs. In theory I can take off any day I want to – in theory. The reality is that I am more often buried in work and sometime weeks behind schedule on projects with no time to spend on the rivers no matter how much I would love to go paddling or fly fishing. Sometimes it just takes the nudging of a loved one (or two) to get you out there even if you "should" be working.
So when my daughter suggested a fishing trip and my wife endorsed it, I relented and agreed with some apprehension.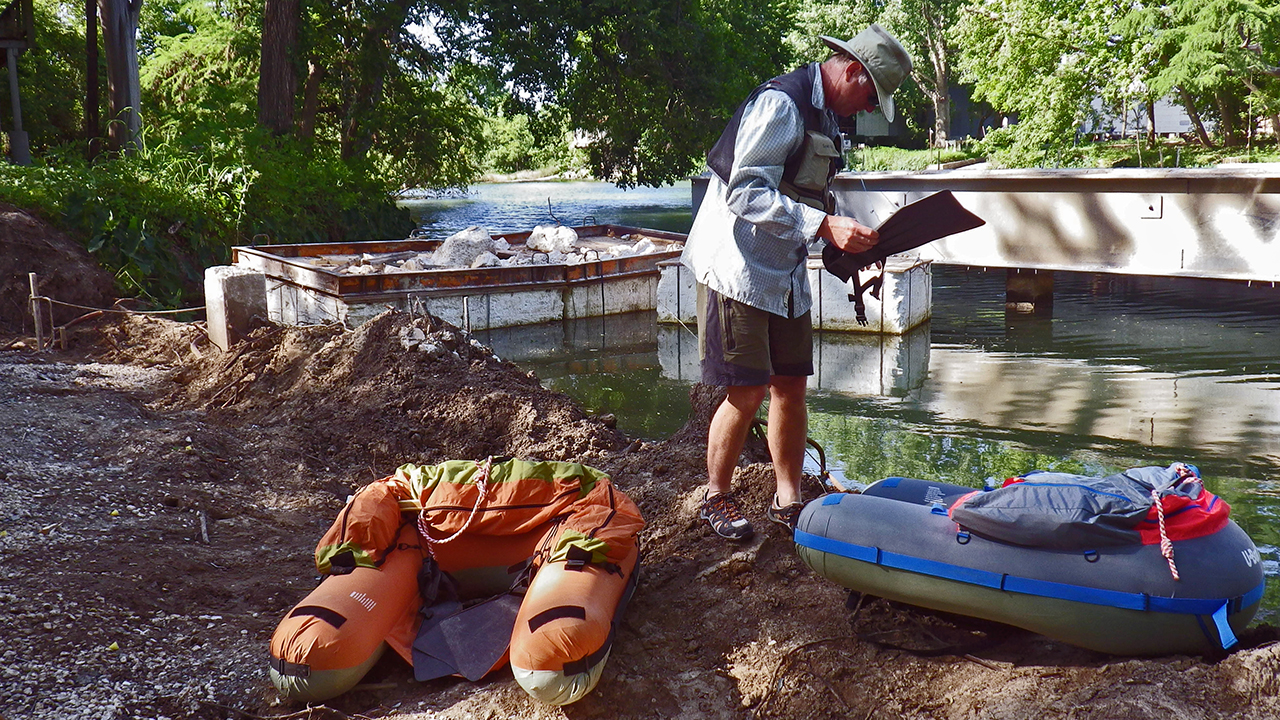 Positioning Jaz's Jeep at a private pull-out, we drove to our put-in at the CR1977 crossing of the San Marcos River. The bridge that crosses the river at Staples is being rebuilt but access to the water is easy during the weekends when the work crews aren't there.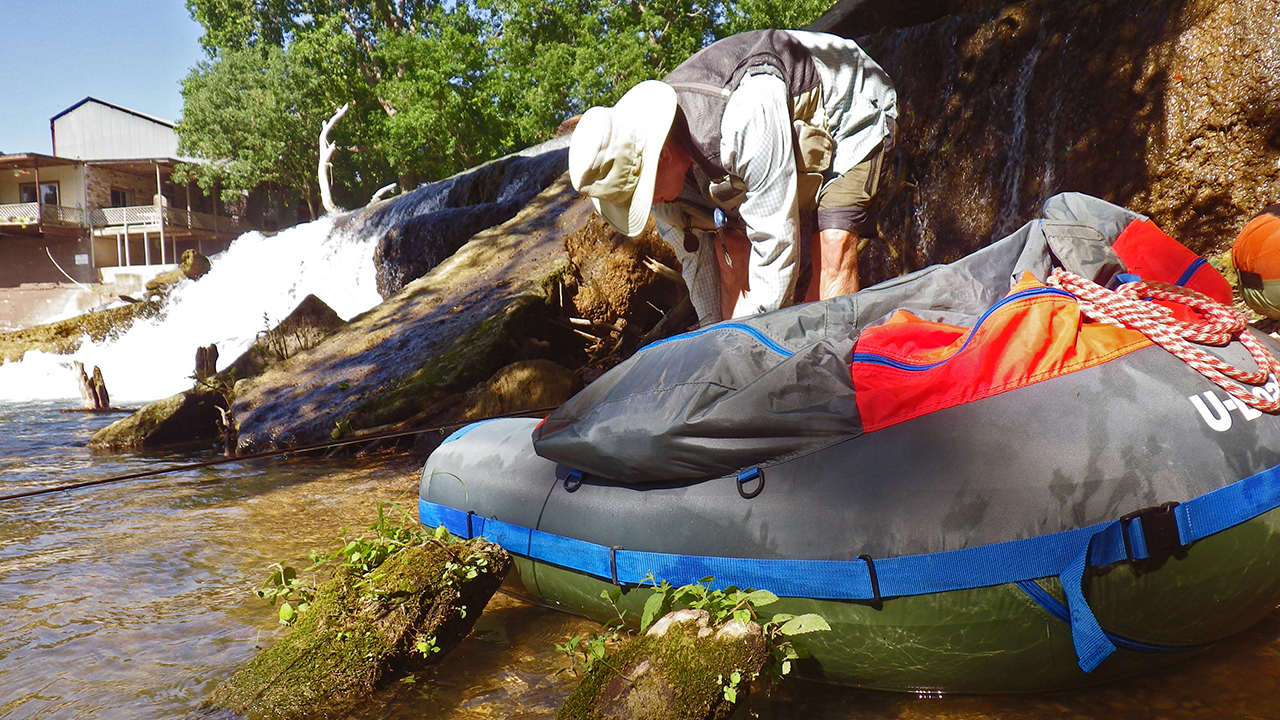 All of the worries of work disappeared when we slid our tubes into the cool water about mid-morning. There was no reason to bother fishing until we were downriver so we finned down to Staples Dam, portaged around it and after a hundred yards or so the river got a little wider and slower.
Within minutes I had a solid hookup and was rewarded with the largest and possibly the prettiest Rio Grande Cichlid that I'd ever caught. It measured 12 inches and had put up a hearty fight.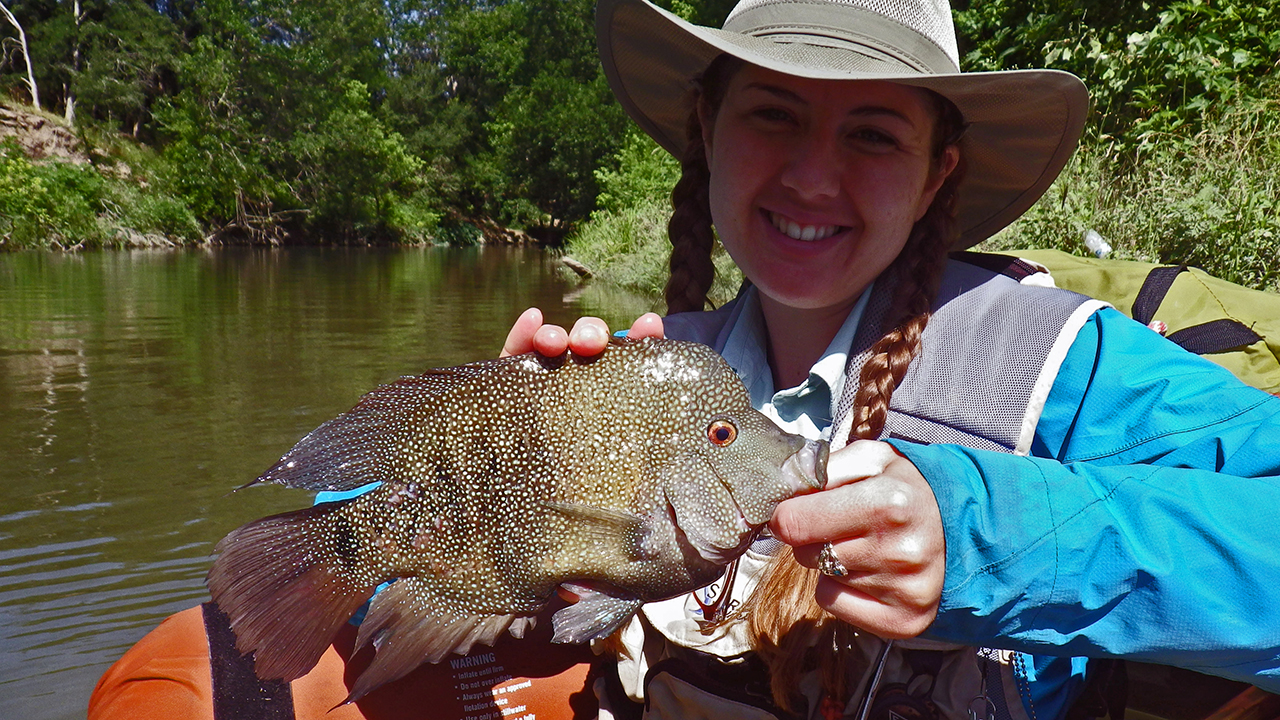 Not to be outdone, Jaz hooked into another big dome-headed male Rio about 30 minutes later. It also measured 12 inches and also set a new personal record for her.
They kept coming with an 11 inch Rio fighting like something much larger. I finally netted the little beauty what would be my last Rio of the day.
Throughout the day we caught a variety of fish, counting 7 species in all. The few bass we landed were all juveniles and throughout the mid-day we mostly caught Redbreast Sunfish except for a nice 10 inch Rio that Jaz brought in.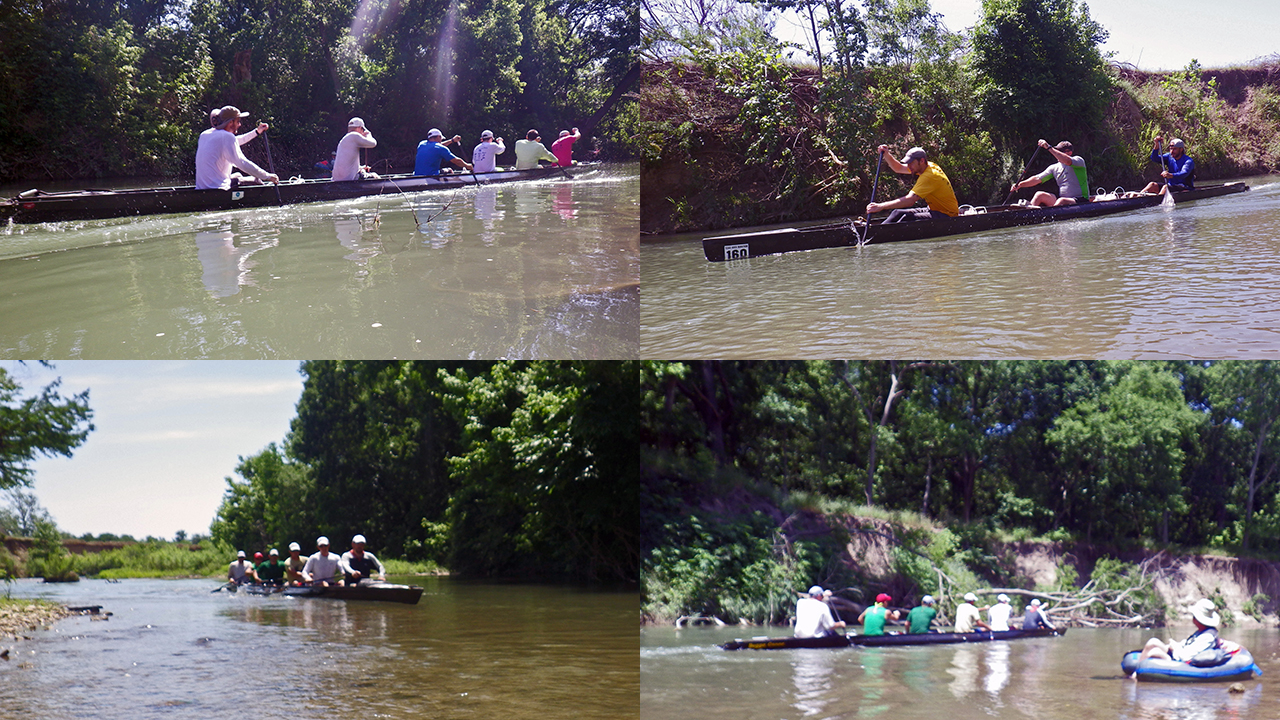 With the Texas Water Safari coming up in a month, a lot of the racers were out practicing and we had about a dozen boats blast past us. Singles, tandems, a triple and a couple of 6 crew boats all focused on hauling their collective assets down that river.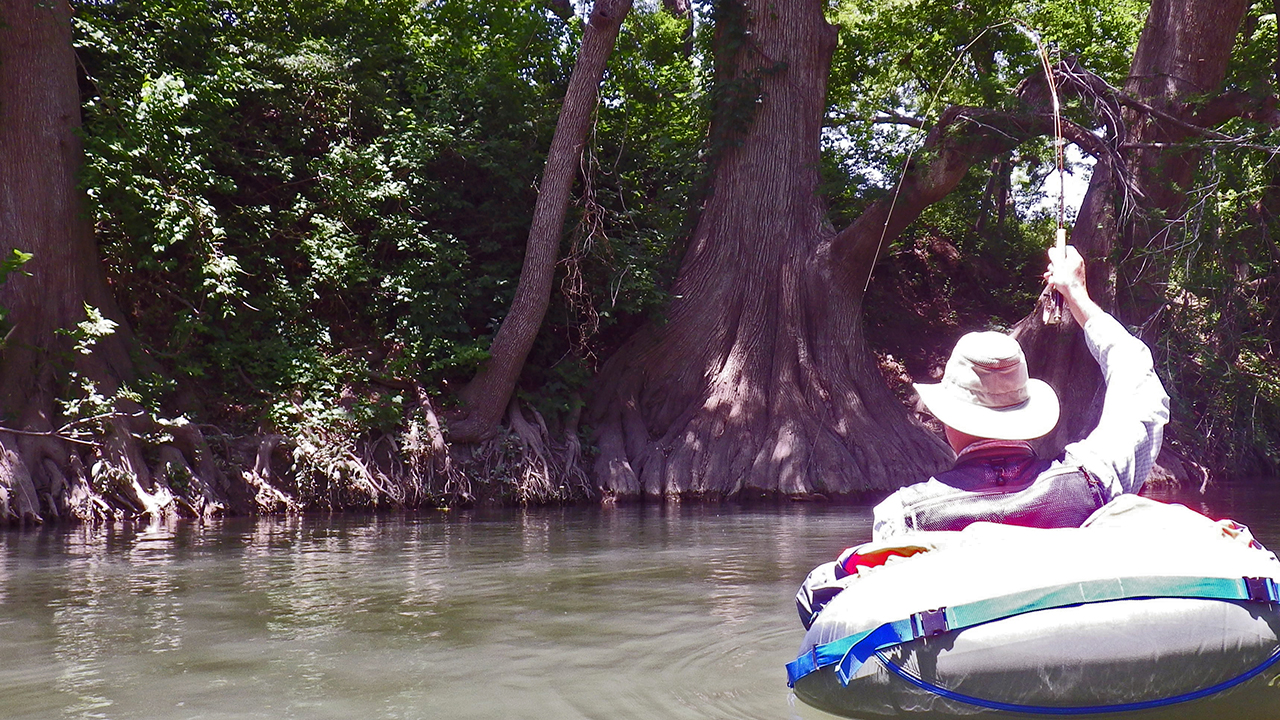 One of the tandems quipped that they bring fly fishers good luck, I returned that unfortunately we bring racers bad luck. We all chuckled. Then just as they disappeared around the bend, my fly was slammed hard. I set the hook and watched as the line cut the water, heading upriver. The fish was not stopping, it stripped the line down to the reel and its clicker started to sing as more line followed the fish upriver.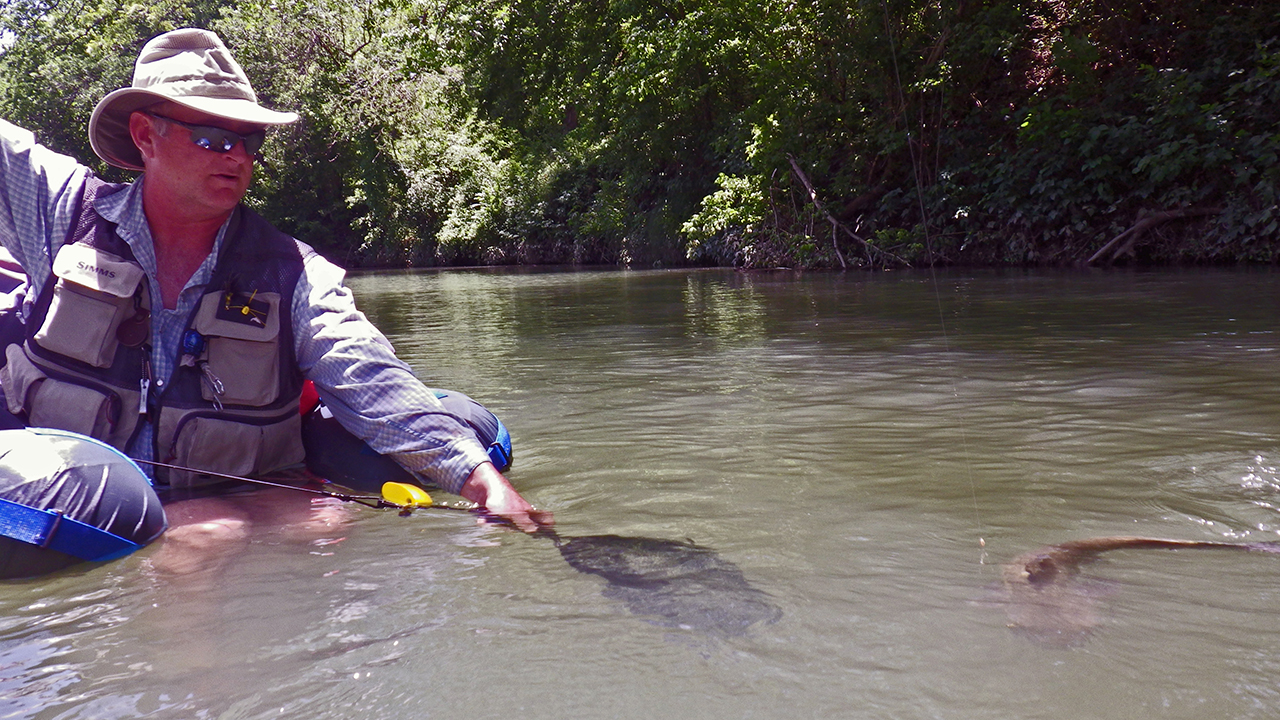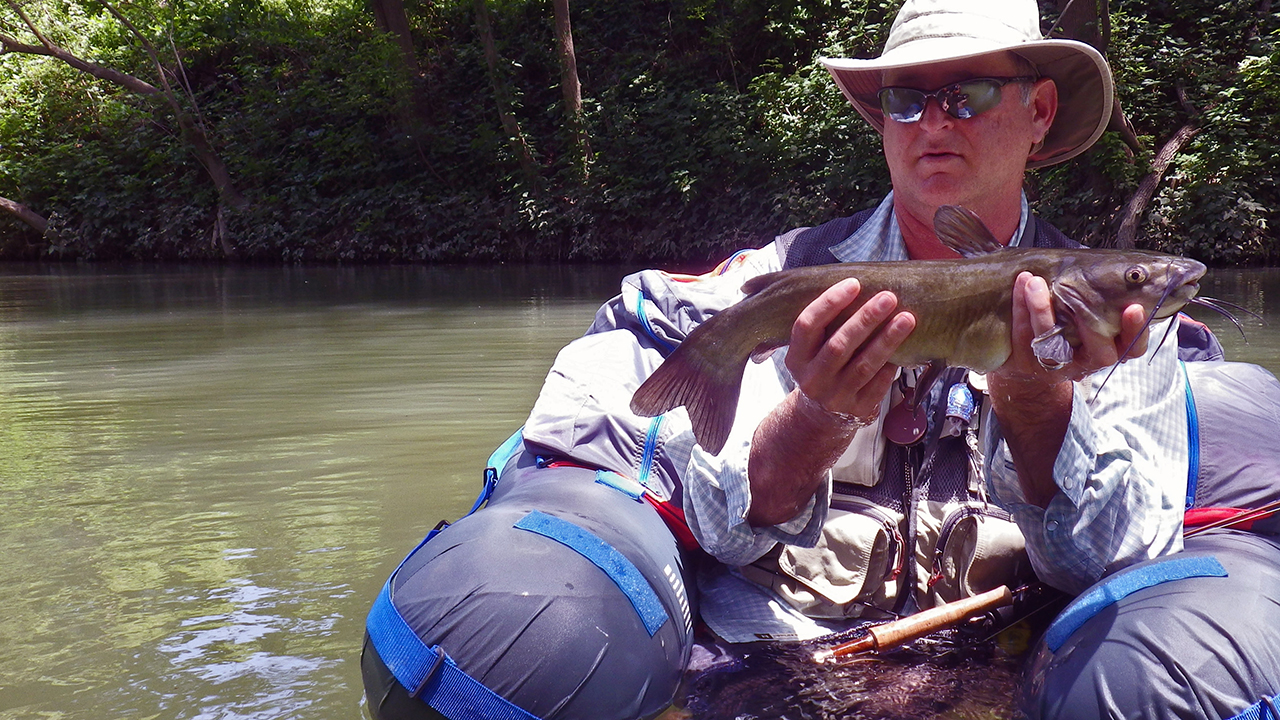 After a long, long fight and many missed attempts at bringing it to a net that was too small I finally got the 22 inch Channel Catfish to give up. Not quite my personal best but a great fight and the highlight of my day. I couldn't help but musing that if the racers DID give me luck, did they happen to meet some unlucky fate?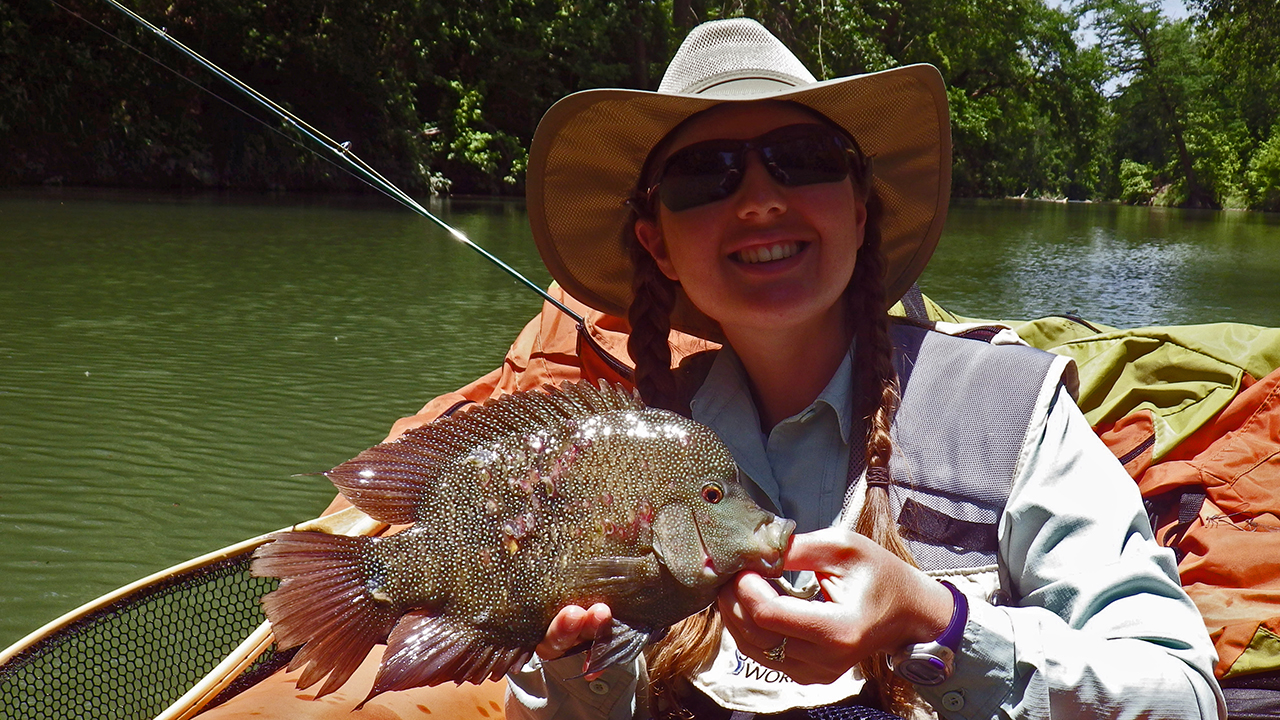 The day continued with Jaz catching an even larger Rio. It was 13 inches long and nasty with an ick infection. Jaz has a habit of catching infected Rios, I'm am thinking of calling her Princess of the Zombie Fish. Anyhow, diseased or not, it was a new personal best Rio for her, beating the one she had caught earlier in the morning.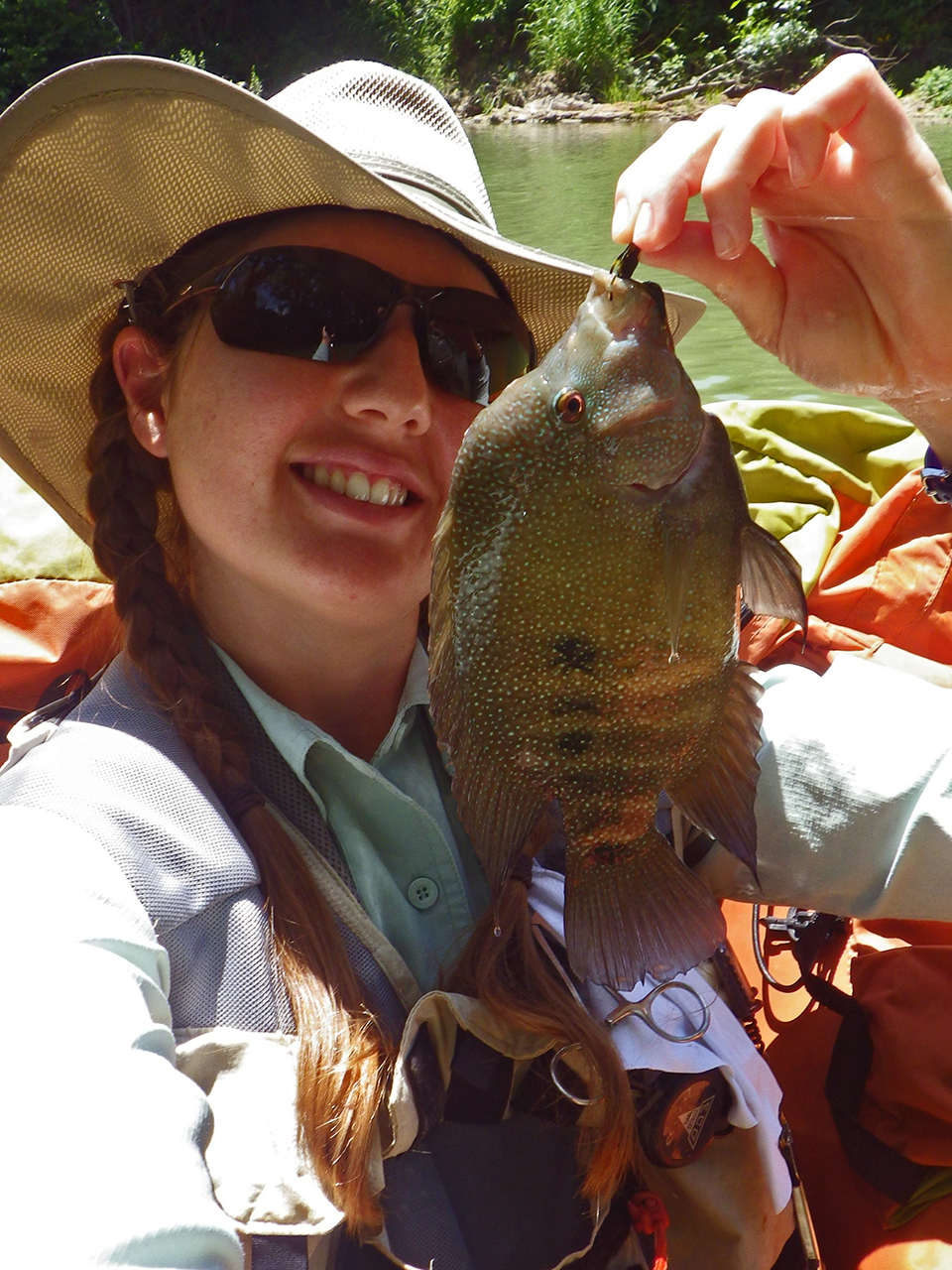 She later brings in her last Rio of the day, a beautiful 10 inch fish.
My last fish of the day was caught a mere 50 yards from the pull-out where I hooked into another beast of a catfish. This one ended up being 20" long and was an amazing way to finish up the day.
All in all we were on the river for a little less than 5 hours and floated just under 3 miles. Had we just floated along, we would have reached our pull-out in half that time but we spent a lot of effort finning against the current to hold position while fishing. Now to get back to work and catch up so I can get back out there next week!