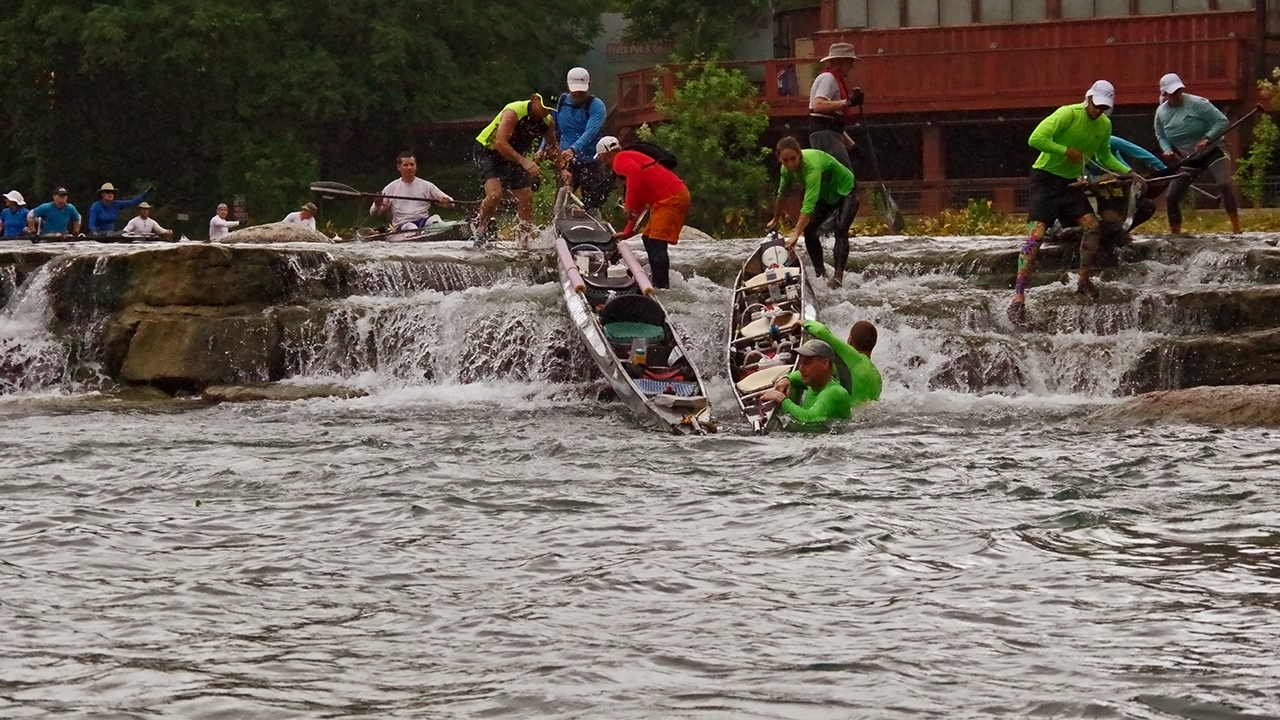 Well it's that time of year again, the 52nd year of the Texas Water Safari kicked off last Saturday at 9 am.
For those who don't know the Texas Water Safari is a 260 mile boat race that starts in at Aquarina Springs in San Marcos and ends at the Gulf Coast in Seadrift with a 100 hour or less time frame.  Anybody daring to take on an adventure like that has got to be built Texas tough! And maybe a little bit crazy too.  We here at Texas River bum have always had a fondness for those kinds of crazies.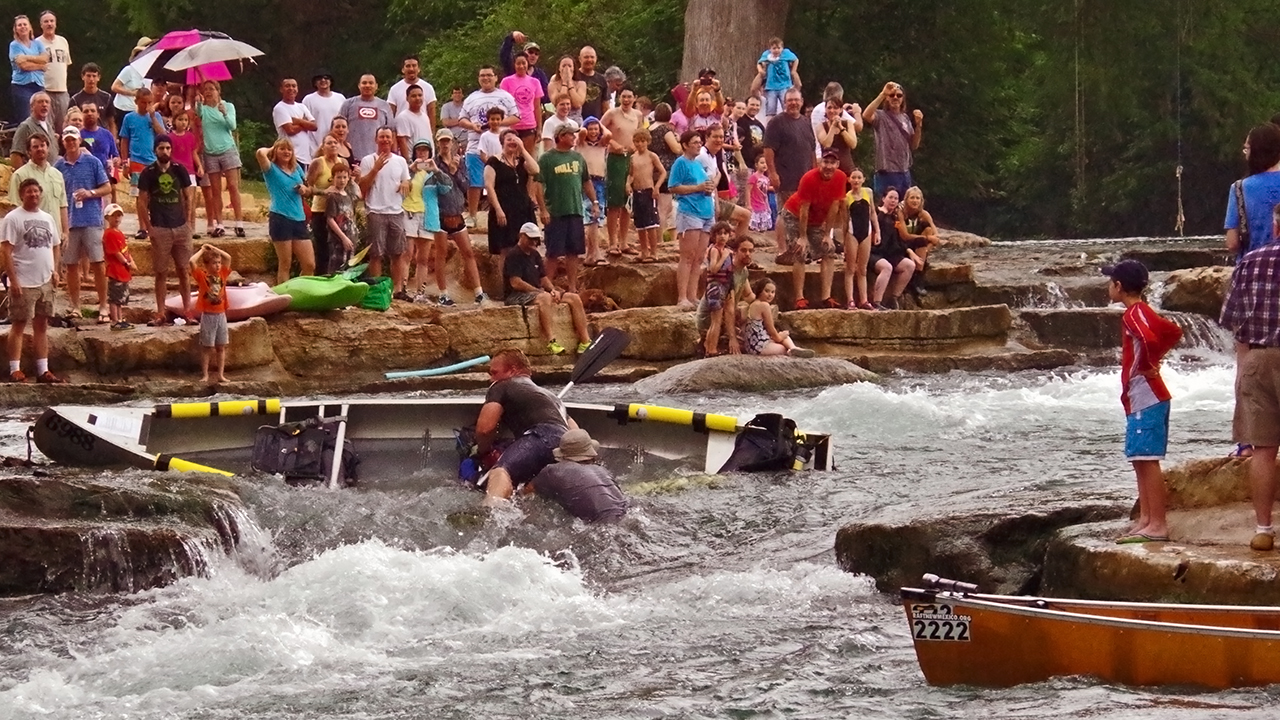 Would you like to know what the race is like?  Well this time around the racers started at 9 am with a little sprinkle of rain, nothing major but just enough to keep the clouds around for cover the rest of the day.  Some years they have to paddle through stormy, windy weather or blistering heat; seems like they got off easy this time around.  If you can call paddling 6 miles an hour or more easy!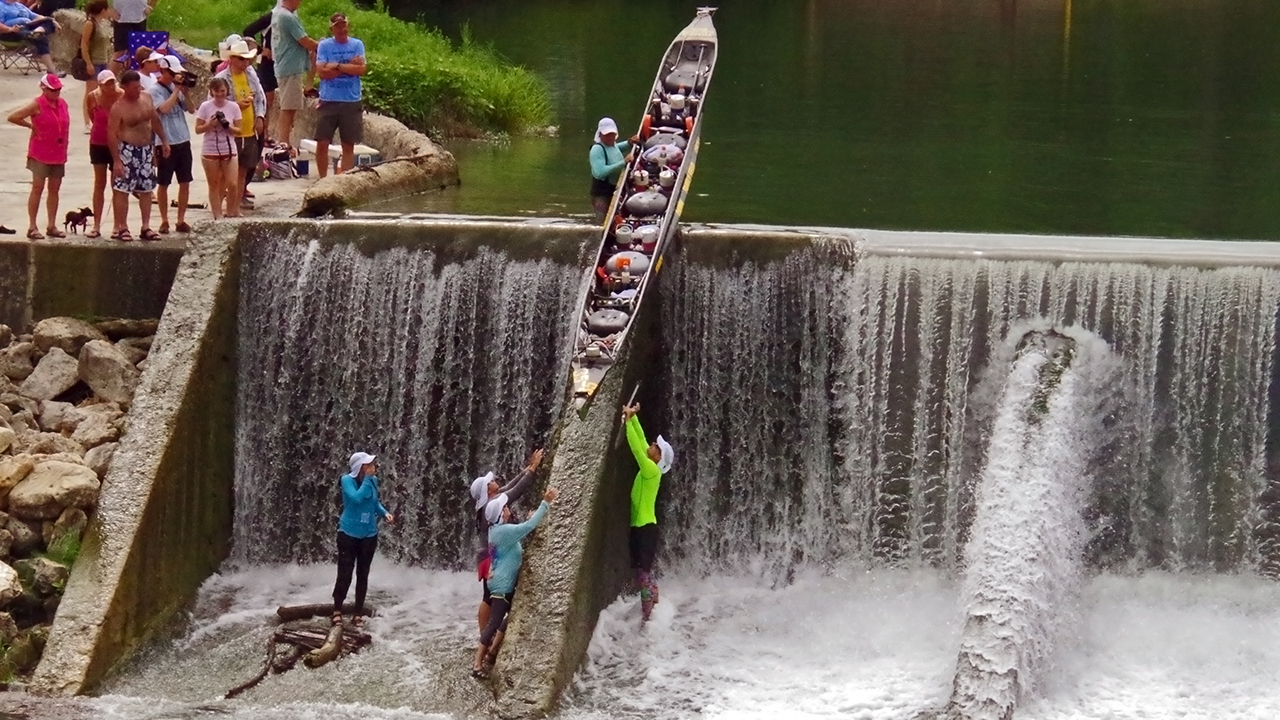 The San Marcos River snakes its way to the confluence of the Guadalupe River with many twists and turns.  Log Jams, tight turns, and general river debris make for a difficult and technical paddle.  Damn portages can also be a real challenge. Once on the Guadalupe River it doesn't really get much easier and the paddle out into Guadalupe Bay at the end is considered one of the most treacherous parts of the race.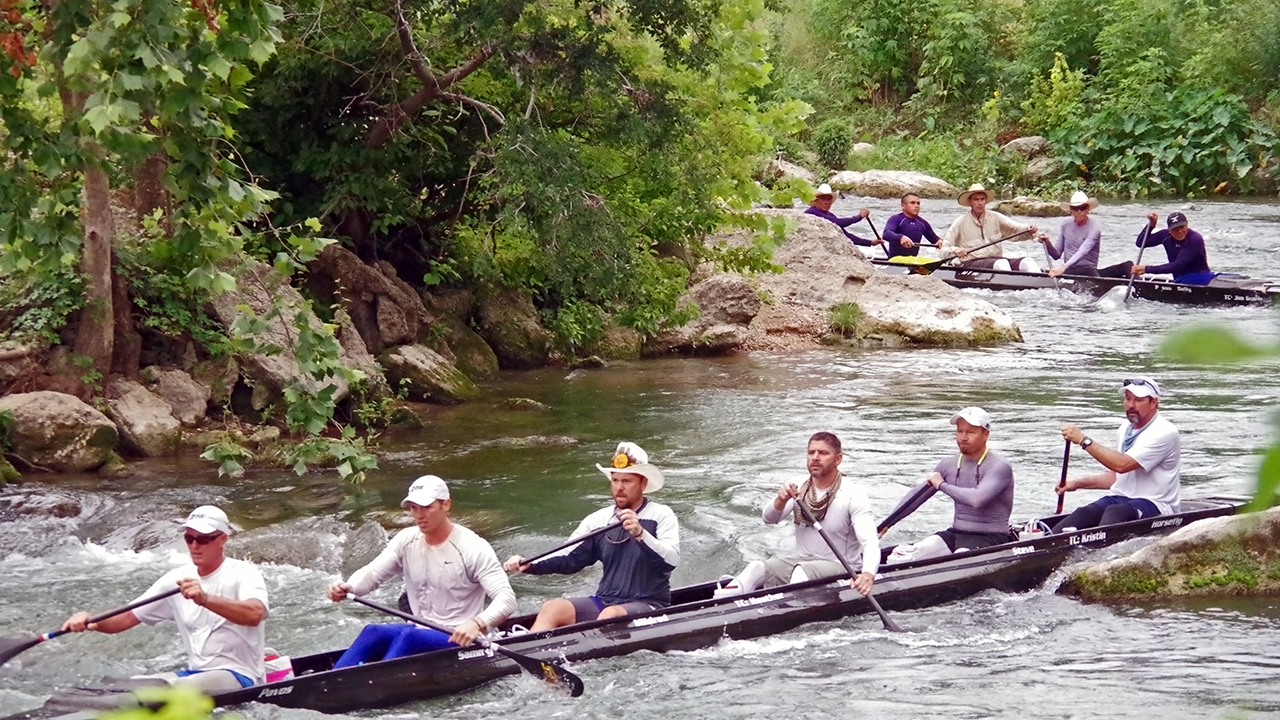 The relationship between the teams and their team captains is crucial to finish the race.  It's mandatory that both parties check into these checkpoints (10 altogether) at pre-set times; otherwise the team is disqualified.  Other duties of the team captain are to supply any food or drink that the teams may need to continue on with the race.  The deadline for the race is at 1pm on Wednesday, 6.18.14
To track their progress  on the river Click here: